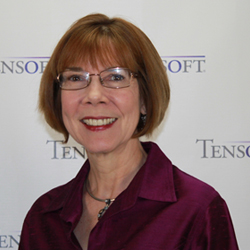 One question we get asked regularly is: "How different is Microsoft Dynamics 365 Business Central from Microsoft Dynamics GP?" This blog post compares the licensing, delivery mode, features, upgrades, and roadmap of these two popular ERP systems to help you choose the right solution for your company!
Hosting and Licensing
With Dynamics GP, the hosting must be provided by a third-party at an additional cost. For on-premise deployments, servers and IT environment are the responsibility of the customer. If hosted, the IT infrastructure is provided by the hosting company. For an on-premises deployment, your total costs include not just the software licensing, but the hardware, maintenance and labor costs to manage a secure, stable environment. For a hosted deployment, your provider will bill for all of that.
With Dynamics 365 Business Central, hosting is included in the software license fee.  The secure cloud environment is managed by Microsoft in its world class  Azure Cloud infrastructure.  The scale at which Microsoft operates allows them to provide superior cloud delivery at a cost that's just not possible for smaller providers.  For example, Business Central Essentials subscriptions are just $70/user/month and Premium licenses are $100/user/month, depending on your needs.  And, light use Team Member licenses can be added at just $8/user/month.  To understand the functional capabilities included under each license type, click here.
Features and Functionality
The chart below highlights some of the key differences between Microsoft Dynamics GP and Microsoft Dynamics 365 Business Central.
| | | |
| --- | --- | --- |
| | Dynamics GP | Dynamics 365 Business Central |
| Financial Reporting | Management Reporter and Jet Reports | Account schedules and analysis views, Jet Reports and Power BI, oData/Excel live link. For additional details on reporting, click here. |
| Core GL Account Structure | Multiple Segments | Flexible dimensional chart of accounts. |
| GUI | Client/Server | Web Based, user-based personalization for home page, lists and data entry pages. |
| Consolidation | None | Native to Business Central. You can learn more in this blog post. |
| Approvals | None | Native for sales, purchasing, and master records updates.  Customize via Power Automate. |
| Integration with Power BI, Dynamics Sales/CRM | Some Effort | Easy. Integrates seamlessly with other Microsoft services.  Built in configuration manager for table uploads and updates. |
| Customization | Some Effort | Easy via extensions and AppSource.  Learn more here. |
| Languages Supported | English, Spanish, French | Many languages (and more to come).  You can view a full list here. |
Upgrades and Roadmap
Upgrading Dynamics GP can be quite complex and costly. In order to be eligible to upgrade, customers need to be current on an annual Microsoft support and maintenance plan.
The latest version (18.4) of Dynamics GP was released in Oct 1, 2021. In July 2021, Microsoft published its new lifecycle policy for Dynamics GP. Older versions of GP will still be governed by the Fixed Lifecycle Policy. Only the current version of GP is governed by the new Modern Lifecycle Policy.
In contrast to Dynamics GP, Business Central upgrades are easy and free of cost. They are managed by Microsoft and rolled out automatically. They have semi-annual major upgrades in April and October, with minor monthly updates in between. Users have the flexibility to schedule it within a defined upgrade timeframe.
Microsoft is investing heavily in Business Central and publishes updated roadmaps regularly. You can view what's included int the latest Fall 2021 release – 2021 release wave 2 – here.
To learn more about Tensoft and its expertise in Dynamics ERP solutions, read this blog post or contact us.
Other Informative Blog Posts: