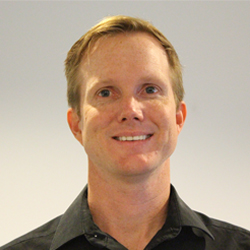 Consolidating financial data is very important to get a complete picture of your business. After you close the books, access the Consolidated Company in Microsoft Dynamics 365 Business Central. The main screen that you do all the consolidation in is called as Business Units.
Test Database
If you are running the consolidation for the first time, it is recommended to run the Test Database process.
Business Units -> Actions -> Functions -> Test Database
Pick the dates and run the report. This step is called as error checking and it essentially looks at all the accounts and tests if they are mapped correctly for all periods of time. It should just be a list of accounts. If something is missing, it will give an error message in the report. After you fix the errors and the report comes clean, run the consolidation.
Tip: Under each subsidiary there is a Consolidation Method for every account. Generally, for the Balance Sheet you use the Closing Rate and for P&L you use the Average Rate.
Run Consolidation
If the test database report looks good, you can run the consolidation and consolidate each month separately.
Business Units -> Actions -> Functions -> Run Consolidation
Choose the dates. It creates a Journal entry and so you have to give a Document number. Click OK and Yes on the next to confirm the consolidation date. After you run the consolidation, a screen will pop up for the Consolidating Trial Balance. If you search for Chart of Accounts and drill into cash, you'll see the one created.
Repeat the process for all the months (say January 2019 to December 2019). After that, search for 'Consolidated Trial Balance' report to run the trial balance for the Year 2019. You will see each subsidiary, the total, the eliminations and the consolidated values. All the elimination entries need to be booked in the consolidated entity.
Business Central also has functionality for more complex consolidations including different functional currencies, chart of account mapping and ownership percentages.

How to Consolidate Companies in Dynamics 365 Business Central



For more blog posts on the different functionalities in Dynamics 365 Business Central, click here.