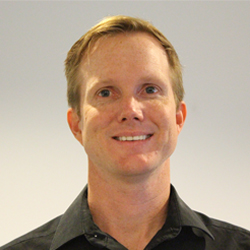 If you are looking to migrate from Dynamics GP to Dynamics 365 Business Central but are not sure where or how to start, then this blog post is for you! Having helped a few customers with migration recently, I think you may find the following tips beneficial:
Review the migration tool.
The first thing I would recommend is to check this article on the assisted setup guide in Business Central that can help with migration from Dynamics GP. This will give you an idea and understanding of the packaged migration tool – how it migrates standing data, the chart of accounts, the master records for customers, vendors, suppliers for inventory, historical data, etc. It is worth checking to see if this standard tool meets your requirements. It can help cut down the amount of effort to bring the data over.

Clean your data in Dynamics GP.
Take the opportunity to clean your data before the migration, including your chart of accounts, your customers and vendors. Avoid bringing over redundant data.

Let end reporting drive the data input requirement.
It's a common problem amongst users that they don't think about the output and worry about the data. You need to think of the output in terms of reporting for management or for regulatory requirements and work backwards to dictate what needs to go into the system to get that output. For example: If you want a P&L by division, by department or by any segmentation, you need to plan up front and not as an afterthought. Consider all management reporting needs and adhoc reporting requirements.

Decide on the opening balance migration.
Decide beforehand how much of data you want to bring across and the granularity of level of detail you need. In general, you should be able to report comparative sets of data, may be profit and loss or income statement year on year, etc. when needed by your executives or management.
My recommendation would be to at least bring in GL period balances for 1+ year. Do not bring over historical transactions for AP and AR, as all the mistakes and reversals and voids and changes would have to be replicated and it would be very costly.
If intending to parallel run the systems for a period, the parallel system should be kept running only for a month or so. The key is to ensure users adapt to the new system quickly and lose the dependency on the old system in a limited amount of time.

Weigh the cost benefits.
One of the most common questions that I have heard is – how does it compare to a GP upgrade? If you are on an older version of GP, say 2013 or 2015, where it requires a secondary server to update the data or a staging area, then upgrading to a new version of GP will be costly. You cannot upgrade in a single upgrade path. Also, efforts involved in training someone on new features on older version of GP is sometimes equivalent to training someone on a new system.
If you are on a later version of GP, then the cost to upgrade will be less. But you need to remember that there is no huge investment going into Dynamics GP and the focus is on Business Central. With Business Central the upgrades are applied automatically and so there are no upgrade costs involved. So, weighing those cost and effort benefits are crucial.

Conclusion
Planning is the key – for migration and support during and after the migration. Once you have decided to migrate, having an internal owner of the migration facilitates the process. Each migration is different depending on the complexities of your business. At Tensoft, we have experience migrating smaller companies as well as large multinational companies (multi-currency and multi-entity). We offer implementation plans and extended support that go above and beyond the core migration and are tailored to meet the unique needs of your businesses.
If you would like to know more, contact us today.