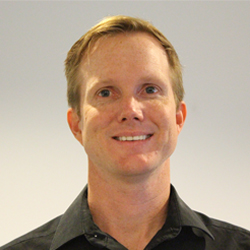 Continuing the previous blog post on some of the new features in Dynamics 365 Business Central 2021 wave 2 release:
Payment and Bank Reconciliation Improvements
In the last few releases, Microsoft has been adding additional functionality to the payment journals and bank reconciliation.
The Payment Reconciliation Journal now have a separate number series so that when you post entries from a payment reconciliation, you can get a different document number. You can also preview posts before you post it. With the added capabilities, you are now able to reverse the G/L register posted through the Payment Reconciliation Journal.
The Bank Reconciliation page include a few enhancements. You can now filter the dates in the Bank Ledger Entries, making it easier to get an overview. The layout of the test report (this is kind of your Bank Reconciliation backup) has been cleaned up. Many-to-1 matching is now possible and many bank statement lines can be matched against one bank ledger entry. Earlier it was more literal one to one type matching.
Default Sales or Purchase lines to G/L Account, Item, etc.
You can specify the default line type in the sales and purchase documents, so it automatically goes right to G/L instead of having to change it each time.
Error Messages Have Additional Information
The error messaging has improved a lot over the last few release cycles. Now there's a bit more context information available along with hyperlinks. It includes Description column with error details, the Source and Source Field Name columns pointing to the posting setup page where the error occurred, and Support URL column with a link to a troubleshooting guide.
With Dimensions issues, you'll see a link in the Context column that will take you right to page where you can fix issues. This requires that the user has permissions to do so.
Remove Obsolete Reports 204, 205, 206, and 207
Microsoft is always obsoleting some reports and adding new reports. With this release, Microsoft is deprecating 204 Sales-Quote, 205 Order Confirmation, 206 Sales-Invoice and 207 Sales-Credit Memo reports and recommending using reports 1304, 1305, 1306 and 1307 respectively. To check if you are using any old reports or to find out about the default report that's being used, go to Report Selection – Sales.
You can see all the new features included in the 2021 wave 2 release here. To learn more about Tensoft and its expertise in Business Central, visit our website.
– Jason has over 20 years of financial leadership experience in high growth technology companies. He is a Microsoft Certified Dynamics 365 Business Central Functional Consultant Associate. See Credential.