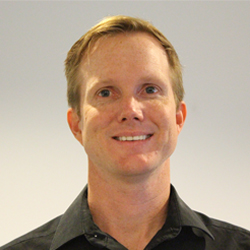 Microsoft rolled out the Dynamics 365 Business Central release wave 2 for general availability in October 2021. From the release notes, I've pulled some of the new features that I think would be of interest for you:
Add Filters for Specific Budgets in Account Schedules
For the Account Schedules in the columns, you can now put a budget filter, whereas before it was a filter at runtime. Now you can say which specific budget version you want to show up in that column.
This is helpful in a scenario where you have an annual plan that's fixed for the whole year and have a forecast that's updated monthly or quarterly budget. You can do variances for actual versus your annual plan and then maybe for your real time forecast. You will see that in your column layout.
New Columns Added Through Personalization
With each new release, Microsoft adds new fields that you can personalize to various screens. They don't expose all of them to the screens and usually are the ones that users use the most. They also look at requests from users to add new ones each release. Below are some of the new columns that can be added through personalization:
In the General Ledger entries, you can now get the Source Type and the Source No. This will allow you to see the vendor or the customer on the General Ledger Entries. Before you had to go the Customer Ledger Entries or Vendor Ledger Entries to get that information. Now you can get almost everything you need right from the General Ledger Entry screen. You can do expenses by vendor or revenue by customer from this screen.
The Recurring Journal Entries now have an External Document No. in case you need to reference some other document number and the recurring journals.
You can add the Expected Receipt Date to Quotes and Orders. This could be useful for forecasting when you expect to receive certain items.
If you are using the Aged Accounts Receivable reports on a custom Word layout, you can now add the External Document No., which would be maybe like the PO number or something depending on what you use. (For Tensoft SemiOps customer, this could also be the DemandOps Invoice No.)
You can add the second description field – Description 2 – on different documents (sales, purchase, service, etc.).
Read this blog post to learn how you can get all the fields into Excel. To learn more about Business Central, visit our website or contact us today!
Stay tuned for Part 2.
– Jason has over 20 years of financial leadership experience in high growth technology companies. He is a Microsoft Certified Dynamics 365 Business Central Functional Consultant Associate. See Credential.