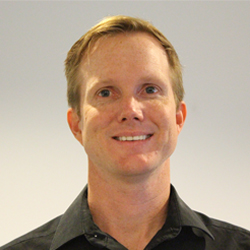 In previous blog posts, we covered the updates related to Dimensions in the new release of Microsoft Dynamics 365 Business Central. This blog post focuses on some of the other new features and enhancements like:
Email Outbox Control:
In previous iterations of Business Central, you could just set up one email address to send out documents like customer invoices, purchase orders to vendors, payment remittance to vendors, etc. from Business Central. Now, you can now set up multiple email accounts. You can also keep an audit log of all the documents that you've sent via email.
Now you have more controls for emails. It is available on the 'Email Accounts' page. There are three types of options available to add a new email account:
SMTP: This is the old method and is still available. It uses SMTP protocol to send emails.
Microsoft 365: This sends email from a shared mailbox. Most of you will want to use this method. It goes right to your office 365 accounts and there is no need to set up an email address.
Current User: In this, the 'From email address' will be of the user who's signed into the application.
You can pick which one you want under different scenarios. Once you set them up, you can assign scenarios to different document types under 'Email Scenario Assignment.'
You can also 'Compose an Email' right from the 'Email Accounts' screen. The body of the email can be edited using rich-text format.
If you go to Navigate > Sent Emails, you will see an email log of everything that's been sent. This is handy, especially for purchase orders and you can easily check if you have sent the PO to the vendor yet. This screen also has the option to resend an email.
Teams Integration
A new Business Central add in is available in Teams that functions similar to Outlook where you can see cards – a customer card, vendor card, purchase order – and it shows all the details, and you can expand it. It is user friendly and almost like a mini-BC application sitting inside teams.
To install the App: In Teams > click on Apps > search for 'Business Central' > Install.
It is an easy way to share information if you prefer Teams versus Outlook.
Teaching Tips
With this release, Business Central has introduced a new way to educate users about important fields/actions when they open a page. Occasionally, you will see a little blue box pop up on the screen displaying short information or a quick tip and you can 'Take tour' to learn more. The image below displays a Teaching Tip on 'Default Dimensions'.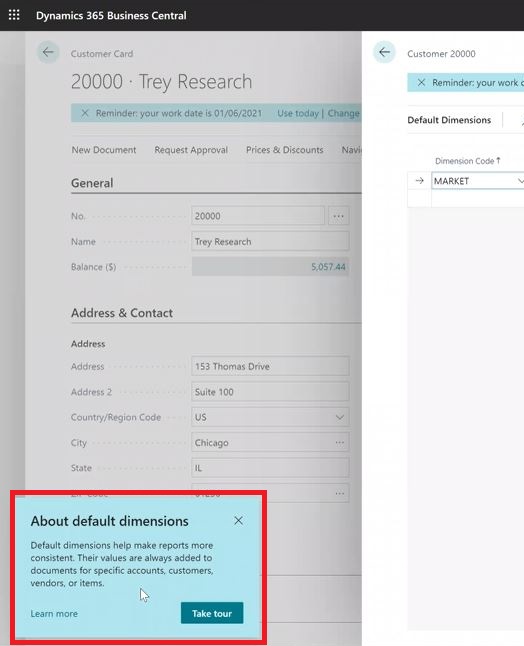 To activate this feature, go to: Settings > My Settings > Teaching Tips.
If you are new to Business Central or interested to learn more about a particular feature, you will find this very helpful.
To learn about Tensoft's expertise in Dynamics 365 Business Central, visit: https://dynamics.tensoft.com/tensoft/ or contact us today!
Other Blog Posts On the New Features in Business Central 2021 Wave 1 Release:
– Jason has over 20 years of financial leadership experience in high growth technology companies. He is a Microsoft Certified Dynamics 365 Business Central Functional Consultant Associate. See Credential.