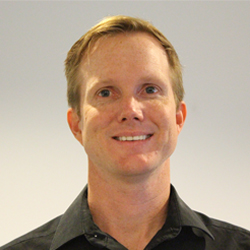 During Spring Momentum, I covered a session on the new features in Microsoft Dynamics 365 Business Central's 2021 release wave 1. As you may know, Business Central has 2 major updates a year – one in the Spring and one in the Fall. These include a lot of new features and then they have monthly updates to handle any bug fixes.
In this release, one of the best new enhancements involves Dimensions. I think many users will find it helpful, so I wanted to discuss how that would work here.
Previously, when there was some kind of data entry mistake, you needed to book a correcting journal entry to reclass amounts between dimensions. That was kind of a pain. Now, there is a new screen called "Correct Dimensions." This allows you to correct dimensions on posted entries by editing the value, adding new dimensions, or removing them. It's quite a bit quicker and more intuitive. The navigation path for that is "General Ledger Entries > Entry > Correct Dimensions".
Example: The first step is to find the entries that you want to correct. Search for General Ledger Entries. The screenshot below shows a listing of all posted entries. The three highlighted lines were posted to these department codes – SALES, PROD, ADM – but should have all gone to MARKETING. It was posted to the wrong dimension. To correct it click on Entry > Correct Dimensions.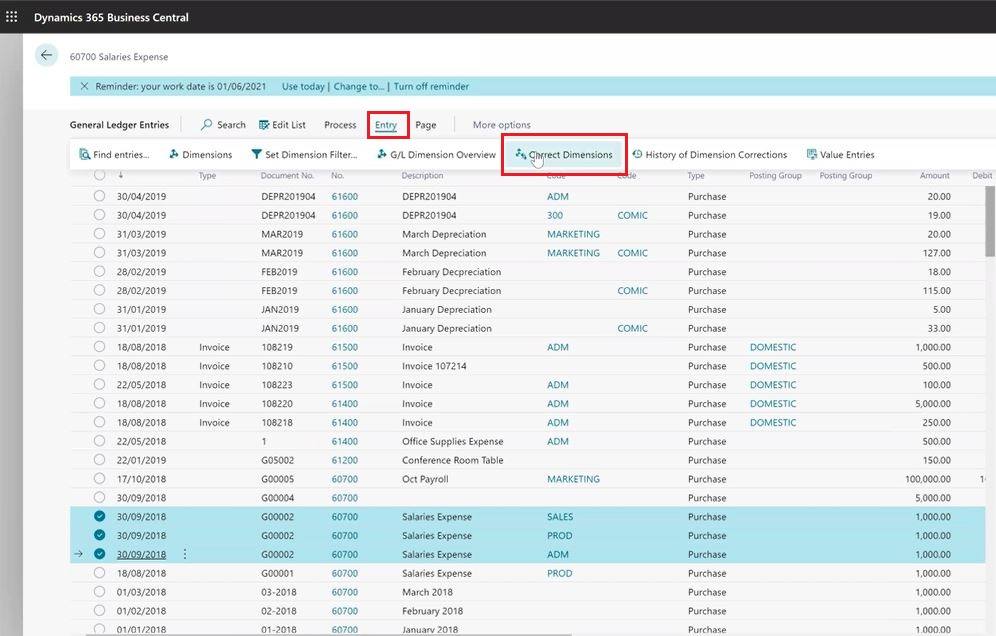 Update the New Dimension Value Code to MARKETING on this new screen. If you don't have a lot of data in your database, turn ON the Update Analysis Views if you're using them.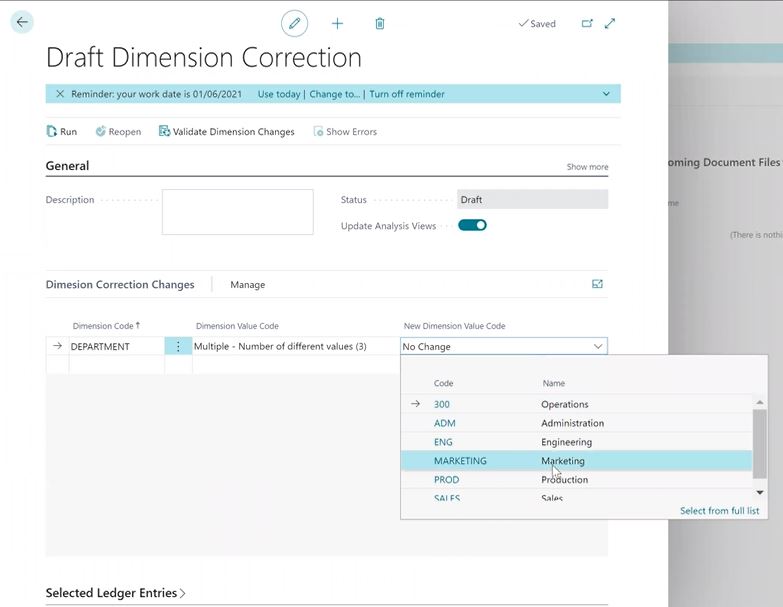 Click Run > Run Immediately. If you've got a very large database, you can schedule it. Now, if you refresh the screen, you will see that the three lines are updated to MARKETING.
Access to this new feature can be controlled via Permission Sets. It's actually quite powerful because it can change financial statements as they are reported by dimension. If you've got any financial statements where you group it by G&A or R&D or major functional areas or other dimensions, it will change those results. It won't change the total (say net income) or financial statement at a chart of account level, but it will change it by dimension. So, if you want to control who has access to it, you can with a special permission set.
One other cool thing is that an audit trail of dimension edits is available on the Dimension Correction page. You can see what the edits were, who made them and when they made them.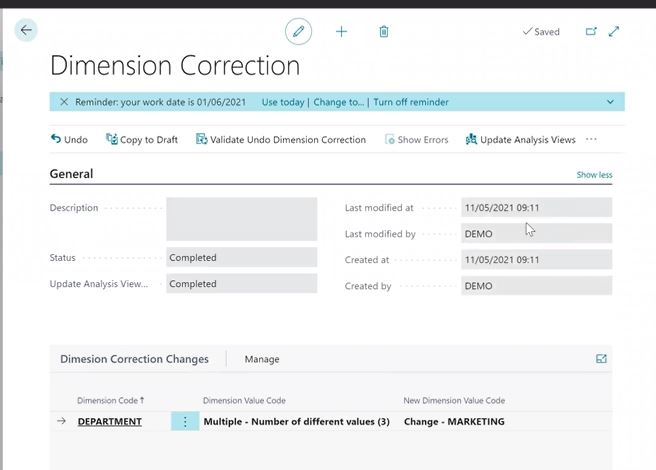 One thing to note is that the correction adjusts the General Ledger (G/L) Entries only and not subledgers.
To learn more about Business Central and how it can help your organization, visit our website or contact us today!
– Jason has over 20 years of financial leadership experience in high growth technology companies. He is a Microsoft Certified Dynamics 365 Business Central Functional Consultant Associate. See Credential.