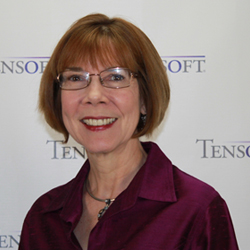 Fall is just around the corner and so is the new release of Microsoft Dynamics 365 Business Central! This is part of Microsoft's regular release cycle for Dynamics 365 Business Central. There are two major releases each year – one in April and the other one in October.
Microsoft published the release plan for the 2021 release wave 2 on July 14, and the early access has been available since August 2. This is your opportunity to preview, test and validate the new planned features in your sandbox environment before the final roll-out to your production environment.
The production deployment of this new release will begin on October 1, 2021.
For a full list of features and their delivery timelines, visit: https://docs.microsoft.com/en-us/dynamics365-release-plan/2021wave2/smb/dynamics365-business-central/planned-features
The key application improvements are around better reporting, bank reconciliation, and supply chain capabilities. In the 2021 release wave 1, Business Central introduced a new way to educate users – teaching tips. These cover important concepts and business entities to guide users through the application. In this new release, they have expanded this feature to include more in-app tours for standard entities.
With this new release, Microsoft brings enhancements to Microsoft Teams integration, to Outlook add-in and to working with Microsoft Excel. Some of these features that help make business processes efficient and improve user experience include:
Improved search term capabilities in Teams
Export embedded lists to Excel
Export reports to Excel
Users can edit in Excel more reliably
Set up business inbox in Outlook
Rapid Expansion
Due to the huge demand for Dynamics 365 Business Central online, Microsoft plans to continue its expansion to reach new markets. It plans to add 10 or more countries and regions – Argentina, Bulgaria, Chile, Myanmar, Puerto Rico, Slovakia, and Ukraine – with this fall release.
If you haven't already tried Dynamics 365 Business Central, you can start a free trial here. For more information on Tensoft or Dynamics 365 Business Central, contact us. To learn about the new features in Dynamics 365 Business Central Release wave 1, read the following blog posts: