Thinking About Updating Your Accounting/Financial System?
Save Now! Get 40% Discount Off Subscription Licenses
Have you ever thought about upgrading to a more modern accounting and financial solution? What if you could do that without losing your investment in your existing Microsoft Dynamics solution? If that's an offer that sounds good to you, we have great news. You may be eligible to get a 40% discount for moving to Microsoft Dynamics 365 Business Central!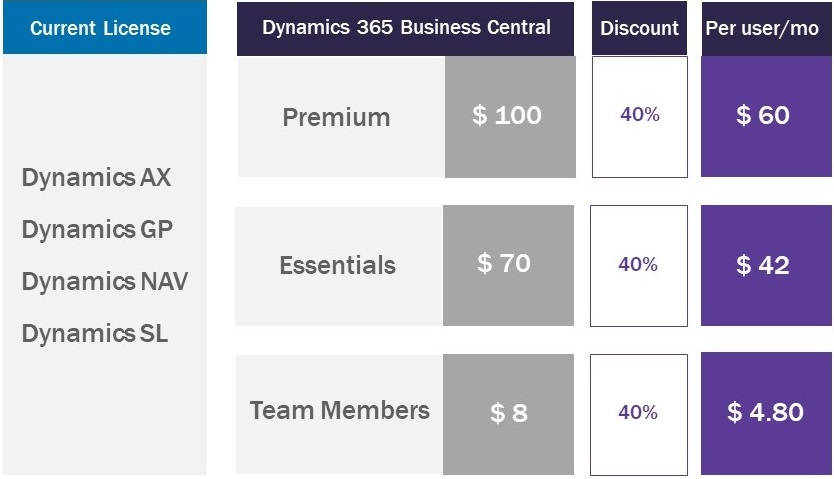 Special Pricing Offer
Eligible users of Dynamics GP, Dynamics SL, Dynamics AX or Dynamics NAV can receive this discounted pricing for the duration of their Microsoft Dynamics 365 Business Central subscription.
For example, you would pay $42 / user / month for full users of the Essentials version, instead of $70 / user / month. And, only $4.80 / user / month for light users!
New GP to Business Central Cloud Migration Tools
We are excited to share that beginning February 2020; Microsoft will be releasing new cloud migration tool enhancements to make the transition easier and smoother from GP to Business Central Online. Listed below are the upcoming migration tools: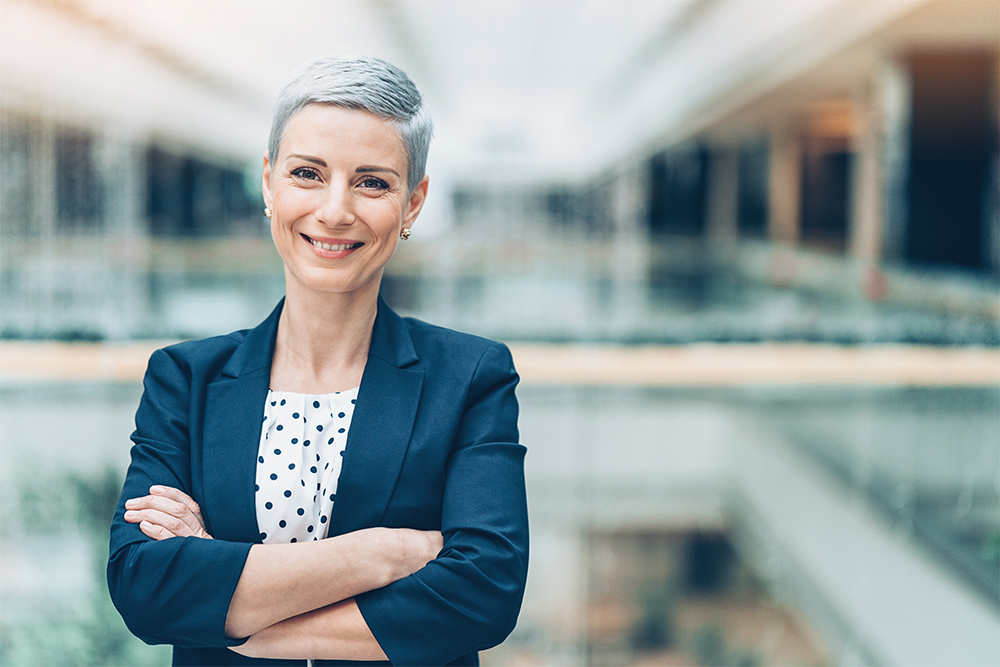 Don't miss out on this offer! If you are interested in learning more – either about this offer or about Microsoft Dynamics 365 Business Central – just email us at caprice@tensoft.com or contact us here. For terms and conditions, scroll down.
Terms for eligibility:
Applies to existing DPL on-premises customers who are licensed as of September 30, 2018.
These offers apply to all users on the customers' accounts at transition.
These offers can also be used to add additional Dynamics 365 Business Central users after a customer's transition.
These offers are available to on-premises customers with any legacy DPL solutions, to include but not limited to: Dynamics AX, Dynamics POS, Dynamics GP, Dynamics RMS, Dynamics NAV, Dynamics C5, Dynamics SL, Dynamics XAL.
The discount will apply to the User SKUs when eligible DPL on-premises customers transition to Dynamics 365 Business Central.
This offer pricing will apply for the duration of the CSP (cloud solution provider) subscription.
Business Central is available from CSP Program partners only (Note: Tensoft is a CSP Program partner).
Offers do not include dual use rights.
Existing DPL customers must be active on Enhancement Plan.
Enhancement Plan is not discounted with this offer.
About Tensoft
Tensoft is a long-time Gold Microsoft Dynamics Partner with proven expertise in selling, implementing and supporting Microsoft products globally. For over 20 years, businesses worldwide have relied on Tensoft services and solutions to power and improve their operations. Tensoft is headquartered in Silicon Valley and has sales and support in the U.S., Europe and Asia.