Continuing the previous blog post on some of the new features in Dynamics 365 Business Central October 2019 release:
Add Links to Navigation Menu
You can now add links to different pages – like favorites – using the new bookmark icon. Let's say purchase invoice is not on your homepage and you go to it all the time. You can bookmark it and get to it in one click. You can reorder the bookmarks or group them by similarity for efficient use.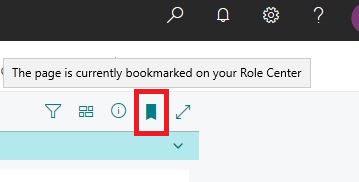 Add Notes and Links to Data
You can now add internal notes and links (add hyperlinks) to different data. These are a part of the FactBox and it displays on screen only when needed. Say if you are on the customer card or vendor card, you can add links or notes with additional information that are obvious to you on the screen.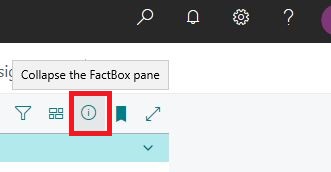 Enhancements to Excel Functionality
To improve productivity, the Excel integration is more enhanced. Filters set on the List page are applied to the list when you export them to Excel. Additional fields have been added for reading and publishing edits from Excel. Also, the Sales and Purchase document subpages now have Edit in Excel action.
Multiple Production Environments
You can now have multiple production environments – it is beneficial if you want to create a production environment for business divisions and subsidiaries operating in different countries. You can also create multiple sandbox environments. You can have a sandbox with different version, and can test it in advance. You can also create a backup (manually download a backup of the database).
To learn more about the other features in Microsoft Dynamics 365 Business Central, watch this demo video.
For additional demos, visit Tensoft's YouTube Channel here.