The October release of Microsoft Dynamics 365 Business Central is here with new features and functionalities to enhance the user experience and improve productivity. To see a full list of what's available right now and is in the works, click here.
In this blog post, I'll be covering a few features that I thought were interesting:
Multitask Across Multiple Pages
Previously, when you were navigating through different screens in Dynamics 365 Business Central, it pulled the screen in front of the prior screen and there was no way to click back to the other screen. After the update, you can now open multiple windows. It allows you to open separate browser tabs rather than having to back out of the screen. It also allows you to open a page or card in a new pop-out window.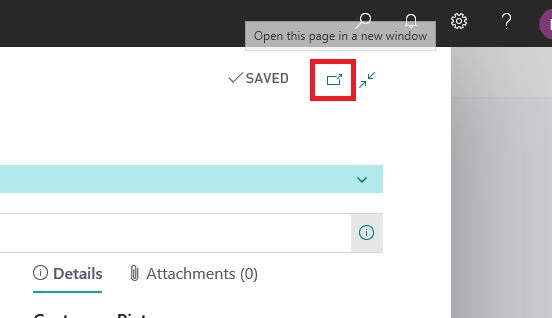 Personalize Actions on Your Role Center or Home page
Now you can personalize the navigation menu on your Home page/Role Center as per your needs to optimize your daily tasks. You can move the menu items to different positions or different groups or hide the menu links. It also allows you to return to the original navigation layout and clear all your customization's if needed.
Saving and Personalizing List Views
With the October update, you can now create pre-set filter and permanently save it as a view and also combine all the views under one pane. There is no need to recreate the same filters every time. It reminds us of the old SmartList days of Dynamics GP where we create different views of the same query. Now we can save these.
Stay tuned for the Part II of this blog post.
For more information on Tensoft and its experience in implementing Microsoft Dynamics 365 Business Central, click here.