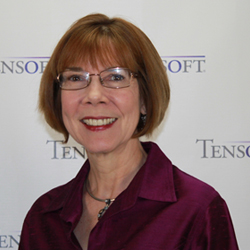 Being a provider of Dynamics 365 Business Central, we have often been asked about the training resources available for a smooth learning journey. In this blog post, we have highlighted a few resources that can help you get the most out of your Dynamics 365 Business Central subscription:

Learning Series from Microsoft
For those who missed this announcement, Microsoft has released a good e-Learning series on Microsoft Learn for Dynamics 365 Business Central. It is free and available to everyone.
Currently, there are 51 learning paths and 219 modules available. Now you can learn the functionalities necessary to optimize your daily tasks at your own pace right from your desk. We recommend that you start with the "Beginner" Level.

Tensoft's YouTube Channel
Tensoft adds informative videos and training demos on Dynamics 365 Business Central to its YouTube channel on a regular basis. Our playlist includes introductory videos that cover the breadth of this amazing product as well as short videos that dive into specific features or functionalities.
Here are just a few examples of Tensoft's training videos which are available on YouTube:
Overview of Dynamics 365 Business Central;
Overview of Accounts Payable;
How to Create a Journal Entry;
How to Use the Prepayment Feature;
How to Merge Duplicate Vendor or Customer Records;
How to Create Purchase Credit Memo.
You can view our entire Dynamics 365 Business Central training video playlist here.
Momentum – Tensoft User Conference
Several times a year, we host a complimentary training webcast on Dynamics 365 Business Central during Momentum – Tensoft's online user conference. Unlike all of the other sessions hosted during this customer-exclusive conference, this session is open to everyone!
To learn about an upcoming session, contact us here. Just add "Interested in upcoming Business Central webcast" in the Comments section, and we'll notify you about any upcoming webcasts as they are scheduled.

Custom Online Training
Tensoft offers individualized training focusing on specific functionality to interested customers. With our global customer base, we have many years of experience providing online training, and can schedule these sessions according to your need and time zone.
If you are a Tensoft customer and would like to know more, contact us today.
To learn more about Tensoft and how it can help you with your business, view https://dynamics.tensoft.com/tensoft/