The new release of Microsoft Dynamics 365 Business Central is now generally available. Here are a few of my favorite features and enhancements that you may find useful:
Multiple remit-to addresses for vendors
Earlier, the vendor master only had one remit to address. Now vendors can have multiple remit -to addresses. So, if you're paying a vendor that has a different address than a corporate office you can pick that remit-to address on the purchase documents.
Open up a vendor > Related > Vendor > Remit Addresses. You can add different addresses here and use these for different purchase documents.

Report layout on request page
With this useful feature, users can choose which report layout to use on the request page. It makes it easy to switch between multiple report layouts.
This is likely for all your documents like a purchase invoice, vendor invoice, customer invoice or a PO. For example- if you want to create a slightly different template for an invoice and use it – ad hoc on different scenarios– you can set that when you are running your reports.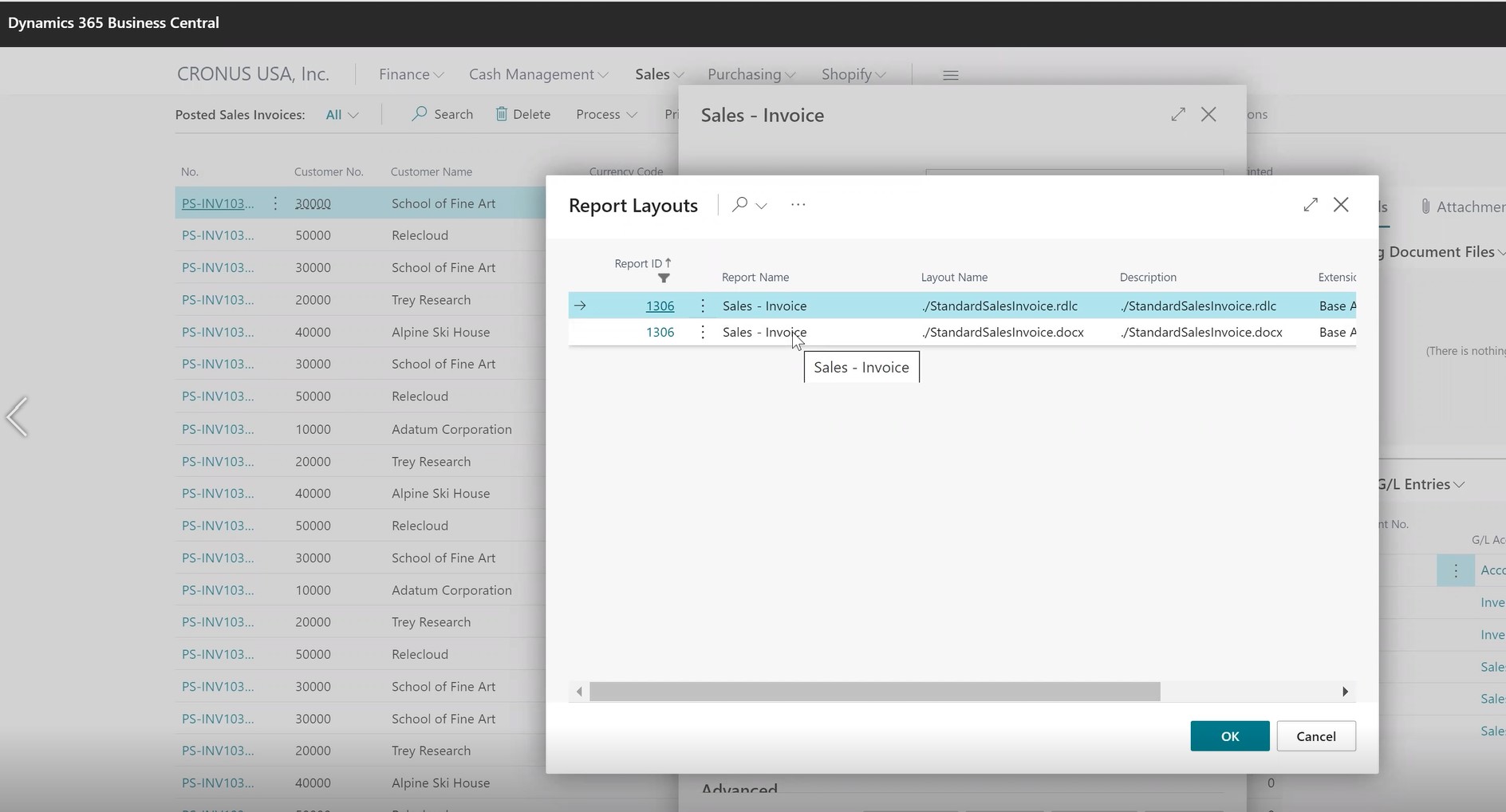 New dedicated APIs for financial reporting
You'll see this feature in Microsoft Power BI. So, Power BI has a few different places to get data sources from Dynamics 365 Business Central. In Power BI > click on Get data > More > Online Services > Dynamics 365 Business Central. All of your environments can be seen here. When you open up an environment, you'll see all of the companies that are within that environment and within each company there are different types of APIs.
Microsoft is starting to add more Advanced APIs here to make financial reporting easy. The one that's mentioned in this update is the reportsFinance/beta. So, maybe they have more filtering capability or performance enhancements versus the Web Services (legacy). I think over time the Advanced APIs will start to expand as they add more APIs into this section.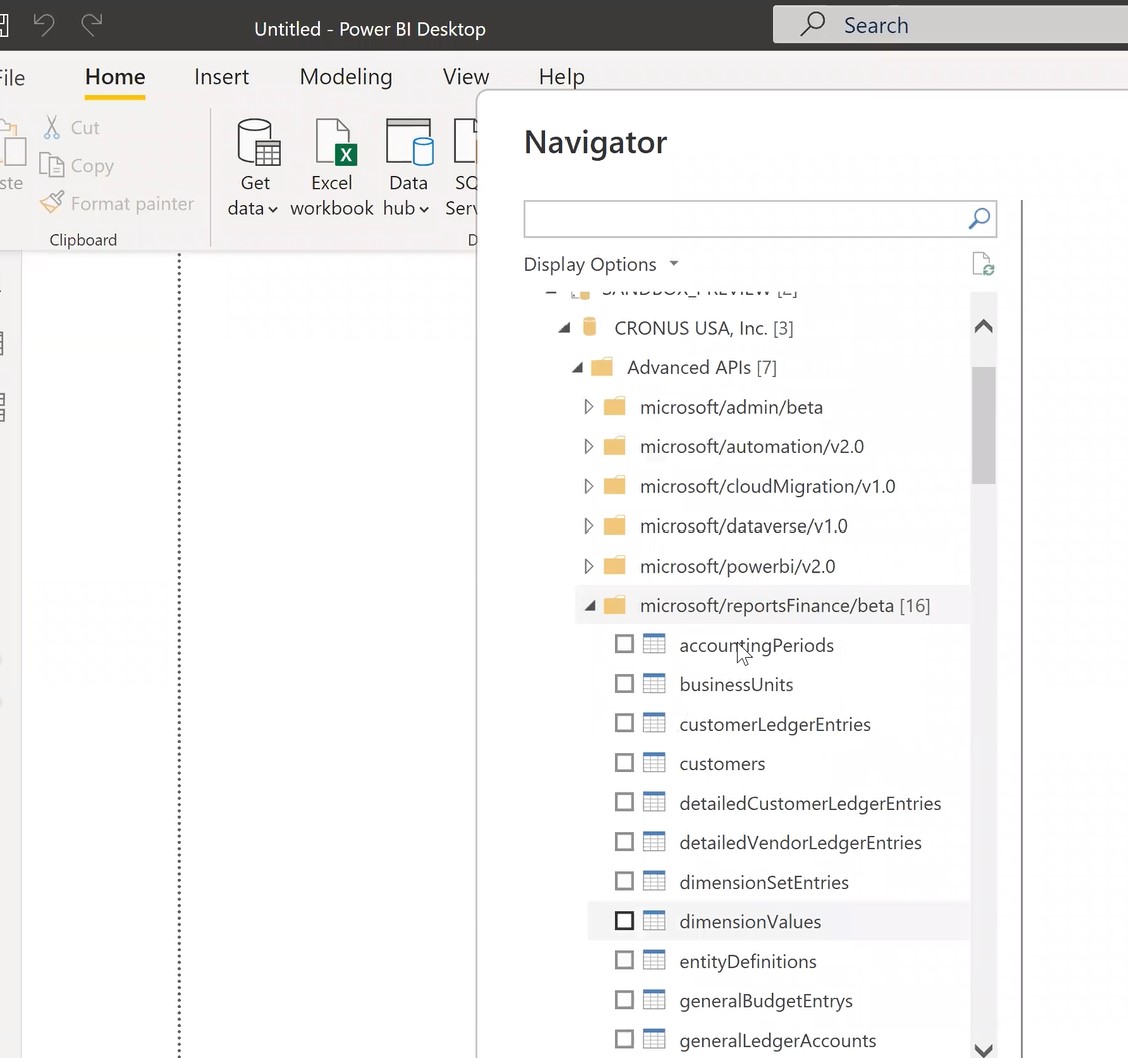 Stay tuned for Part 2.
– Jason has over 20 years of financial leadership experience in high growth technology companies. He is a Microsoft Certified Dynamics 365 Business Central Functional Consultant Associate. See Credential.