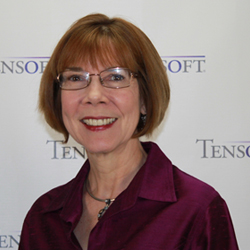 As you may know, the new release of Microsoft Dynamics 365 Business Central – Version 17 – is now available. It brings a ton of new functionalities and enhancements to take your productivity to the next level.
Application Enhancements
If you have not seen the extensive list of new enhancements, you are in for a treat! These enhancements are suggested by users like you and delivered by Microsoft.
Few examples include- easily get an overview of all the companies you work in with the help of Business Central Company Hub, improvements to the bank reconciliation process, customize the layout of outgoing documents like reports, etc. using Word, ability to choose the right role center easily, etc. You can view the full list here.
Environments and Storage Capacity
With this new release, you can increase your database storage capacity and go beyond 80 GB. You can buy additional production environments if needed. And each production environment comes with 3 sandbox environments. You can get an overview of the capacity (storage usage by environment, etc) in the Dynamics 365 Business Central admin center. If needed, you can restore environments to a point in time in the past too.
Expanding to New Markets
As of October 1, 2020, Dynamics 365 Business Central is also available in the following 4 countries: Brazil, Ireland, Lithuania, and India (Public Preview only).
Schedule Dynamics 365 Business Central Upgrade
If you haven't scheduled your upgrade yet and want to schedule it on a specific date, you can do it in Dynamics 365 Business Central admin center. We always recommend our customers to add the key contacts as 'Notification Recipients' so that they can receive email notifications from Microsoft about upcoming upgrade.
In the Admin Center, under Version Management, select the Update will start on or after -> Update Date -> Schedule update. You can also update the upgrade time, by clicking on 'Update window'.
If you do not schedule it before a particular date (listed on the email sent by Microsoft and in admin center), Microsoft picks a day for you!
View the 2020 Release Wave 2 Plan
For an in-depth knowledge on the new additions, view the release plan here: https://docs.microsoft.com/en-us/dynamics365-release-plan/2020wave2/smb/dynamics365-business-central/planned-features