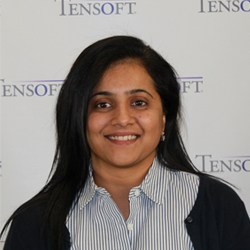 April is here and so is the new release of Microsoft Dynamics 365 Business Central. Most of the new features and enhancements have been in public preview since March 1, 2022. Here are some that we found interesting:
New capabilities for financial reporting with account schedules
We are excited to see some of the new additions for account schedules that help with financial report layouts. The capabilities like control on how the number zero is printed (as "0", "-", or (blank)) and keep Heading (Begin -totals) when printing enhance the report structure and make it more legible. You can now use G/L account categories as Totaling filter for columns when defining the account schedules.
Use Excel to design layouts for reports
This new release brings a stronger integration with Excel allowing you to create and edit report layouts using Excel capabilities.
Check documents and journals in background
On the Feature Management page, you can now enable 'Feature: Check documents and journals while you work'. This feature validates the data you enter on documents and journals while you work and can help you identify issues early on. You can see the list of identified issues in the 'Issues Total' tile in the FactBox.
Payment reconciliation journal
With this update, using the payment reconciliation journal has become much more efficient. You can view fields for debits and credits on the footer of journals. You can also preview before posting it.
Standardizing the bank reconciliation process in North American versions
In North American versions, the bank reconciliation is now done through the standard Bank Reconciliation page. A feature for Bank Deposits has been added along with the capabilities to allow users to reconcile deposits. The bank statement report has been improved to show more detailed information. The existing Bank Reconciliation Worksheet page and Deposits will no longer be available after April 2023.
View the 2022 Release Wave 1 Plan
For a full list of what's new in this release, check out: https://docs.microsoft.com/en-us/dynamics365-release-plan/2022wave1/smb/dynamics365-business-central/planned-features
Tensoft's Dynamics 365 Business Central expert, Jason Ochipa, will cover some of these new features in detail in upcoming blog posts. Stay tuned!