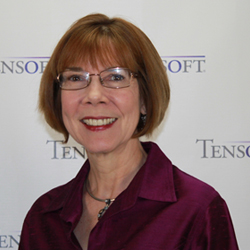 Last week, Microsoft released the 2020 release wave 1 plan for Dynamics 365. Formerly known as release notes, this plan provides information on the upcoming features that will be released from April 2020 through September 2020 across Dynamics 365 applications, including Microsoft Dynamics 365 Business Central.





Key Milestones
February 3, 2020: Early access to the planned features in Microsoft Dynamics 365 Business Central will be available. Users can test, validate and get familiar with the new features during this time.
April 1, 2020: Production deployment of this new release will commence in April.

Application Enhancements
As always, this release brings in application enhancements including the top features requested by customer to improve end-user productivity.
For example: handle recurring sales and purchases with ease with the help of auto-insert, save time with the enhanced customer and vendor document layout, improvements to bank reconciliation process, ability to install multiple language translations for each tenant to match the individual tenant's needs, and many more.

Migrations to Dynamics 365 Business Central Online
This new release makes the migration journey from Dynamics GP, Dynamics SL and Dynamics 365 Business Central (on-premises) to Dynamics 365 Business Central online easier with its enhanced customer migration tools – enhanced Dynamics GP chart of accounts migration, enhanced Dynamics GP inventory data migration, migrate all or only active customer master records from Dynamics GP, etc.
Did we mention that special pricing is available for eligible Microsoft Dynamics users transitioning to Dynamics 365 Business Central? If you are interested to learn more, then contact us today!

View the 2020 release wave 1 Plan for Dynamics 365 Business Central
For a full list of the features and functionalities, visit https://docs.microsoft.com/en-us/dynamics365-release-plan/2020wave1/dynamics365-business-central/planned-features